Welcome to the NeuroGym Affiliate Portal

At NeuroGym we have a suite of products and programs to help individuals and business owners grow and thrive financially, and overcome fears and procrastination that are stopping them from achieving their highest potential.
Here's how we add value first to your audience…
We offer powerful free virtual events such as Webinars, Teleseminars and Live Webcasts, plus free video based trainings and reports designed to help people succeed personally financially and in business, these amazing free trainings leave people with a thirst for more and convert into our paid programs.
To make these simple to share, we've created pre-written email templates, social media posts and banners ready for you to introduce these free events to your audience.
Our flagship product – Winning The Game of Money – has been bought by people all over the world and shifted their conditioning around money and wealth. Thousands of companies, entrepreneurs and individuals worldwide are currently using NeuroGym Programs to develop unstoppable confidence and certainly in achieving their vision, business goals and personal best.
Target Markets:
The numbers show…your client and prospect lists will be highly-responsive to this program and this campaign. For example, here are some of the characteristics from over 30,000 previous buyers of The Winning The Game of Money NeuroTraining Program:
Individuals wanting to overcome old thoughts, fears, habits, beliefs and patterns that have crippled them financially
Clients or members who have purchased your specialized training but haven't been able breakthrough and achieve what they're capable of with your program
Business owners who want to grow a financially successful business up to 3 to 5 times faster see their business explode
Anyone wanting to attract more business and close more sales
People working in a career seeking greater opportunities and advancement to earn more money
Anyone who has been afraid to really go after their lifelong passion or business
Authors, speakers or coaches who want to be in the upper 1% in their field
Anyone who wants to retire young and retire rich
Professionals and others who want to double their productivity and enjoy more time off
Or folks who just want to live a happier more peaceful life with less stress over money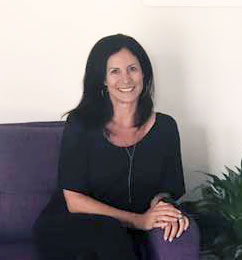 Tracy Dominice
JV Partner Manager
[email protected]