JOHN ASSARAF HAS BEEN SEEN ON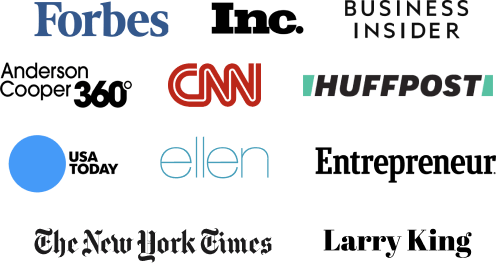 "Backed by 30 Years of Business Research,
Proven Brain Science, & 100,000 Everyday Members."
Download Your Copy Today
We've Uncovered A Secret
"Neuro-Marketing" Strategy
That Nobody Else Teaches This Way...
From the Desk of John Assaraf
San Diego, CA
Dear Entrepreneur,
For the past 9 years, I've run an 8-figure business based on leveraging the latest marketing breakthroughs and cutting-edge science...
And in my career, my companies have generated over $5 BILLION in sales (while taking 2 of those public)...
Now I've reached a point in my career where it's time to give back to the NEXT generation entrepreneurs...
By sharing what works, what doesn't.
And here's what I've discovered. There are 3 paths you can take today, right now...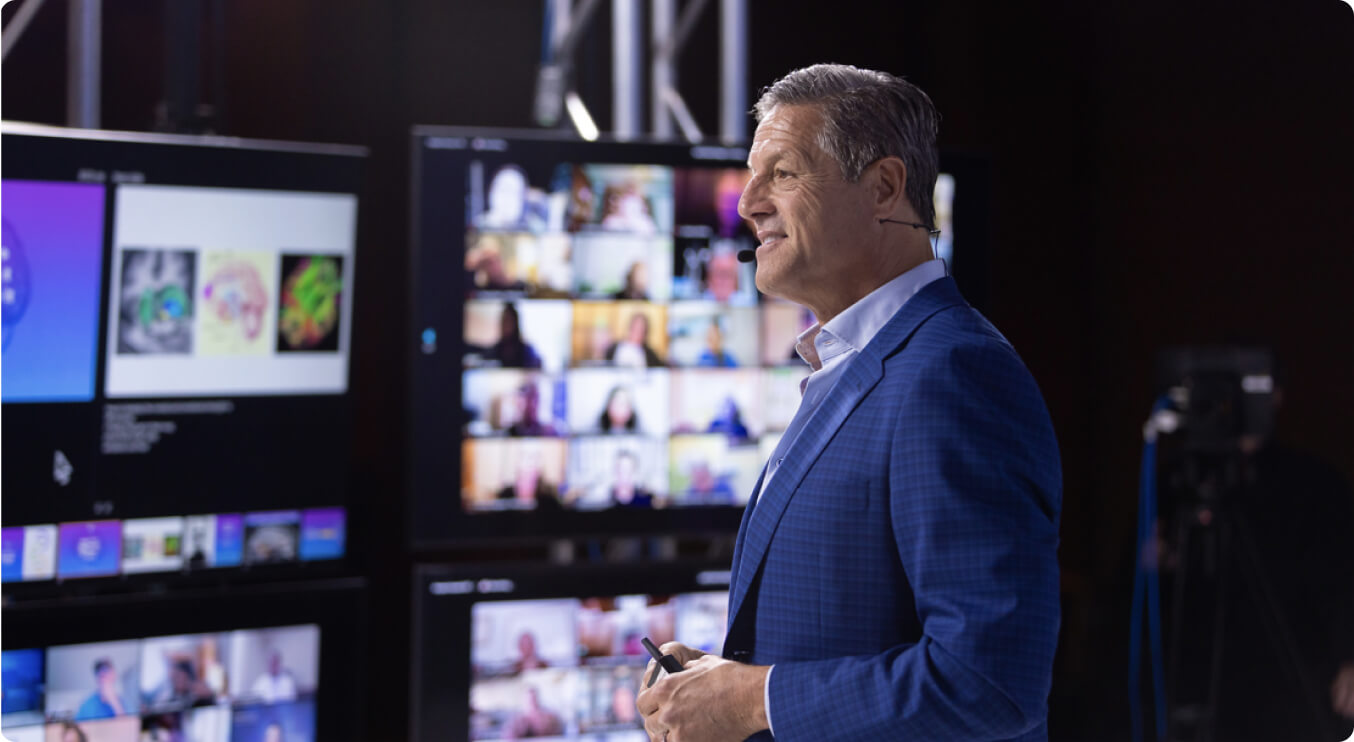 You can go it alone – the slowest and most painful path to success, where you can waste YEARS on trial and error...
You can watch a bunch of free YouTube videos – but can you really trust these people?? Do they have a proven track record you can see?
Or you can trust a proven expert – someone who has been where you are now (starting from nothing)...
And built multiple, thriving businesses and coached 100,000+ entrepreneurs to life-changing success.
There are a few of those people. Some will help you massively. Some will take your money & you'll never hear from them again.
If you want to "steal my blueprint" for long-term success, just click this link here and I will give it to you.
My goal is to create 100 NEW MILLIONAIRES from our community this year.
Now not everyone who reads this will become a millionaire... but if it worked for me and 100,000 other people from 60+ niches...
Isn't there a chance it can work for you?
P.S. It's free. So what do you have to lose?

BRAND NEW!
THE ART & SCIENCE OF "NEURO MARKETING" EBOOK
2-5X Your Leads, Sales, & Income (In Half the Time!)
It's free. So what do you have to lose?
GET ACCESS NOW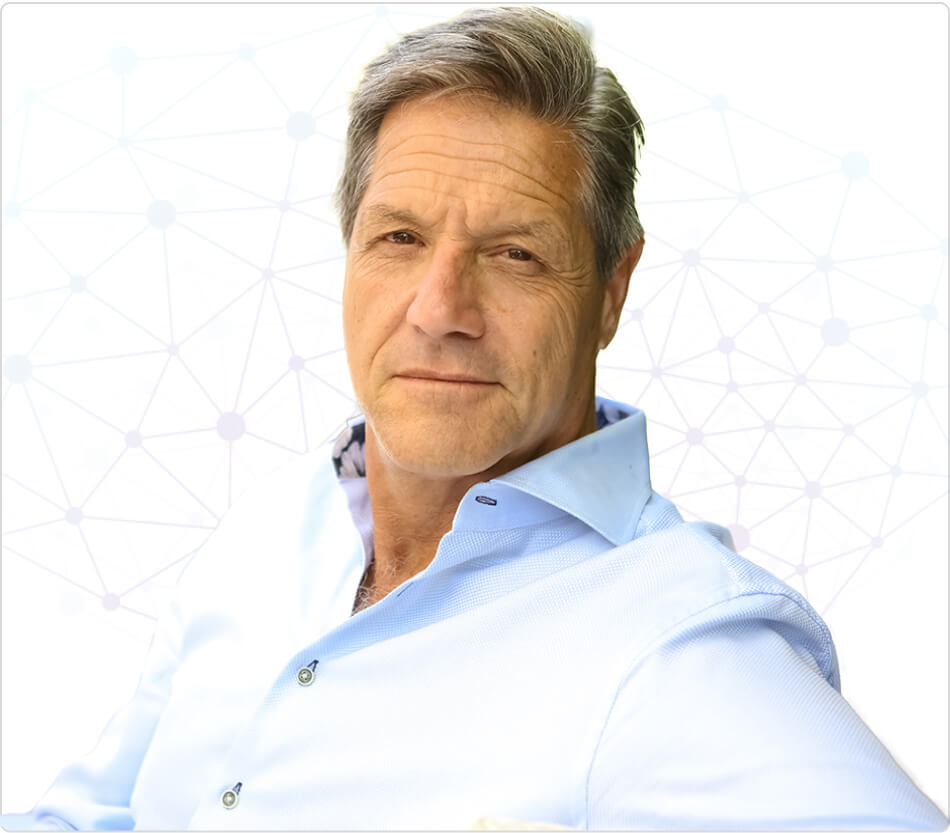 Over $5 Billion?!
In my career, my companies have generated over $5B in sales. And these are the exact same strategies I teach my teams & $100K/Day Private Clients.
Introducing:
THE ART & SCIENCE OF "NEURO-MARKETING"
"2-5X Your Leads, Sales, & Income
(In Half the Time - With Less Stress!)"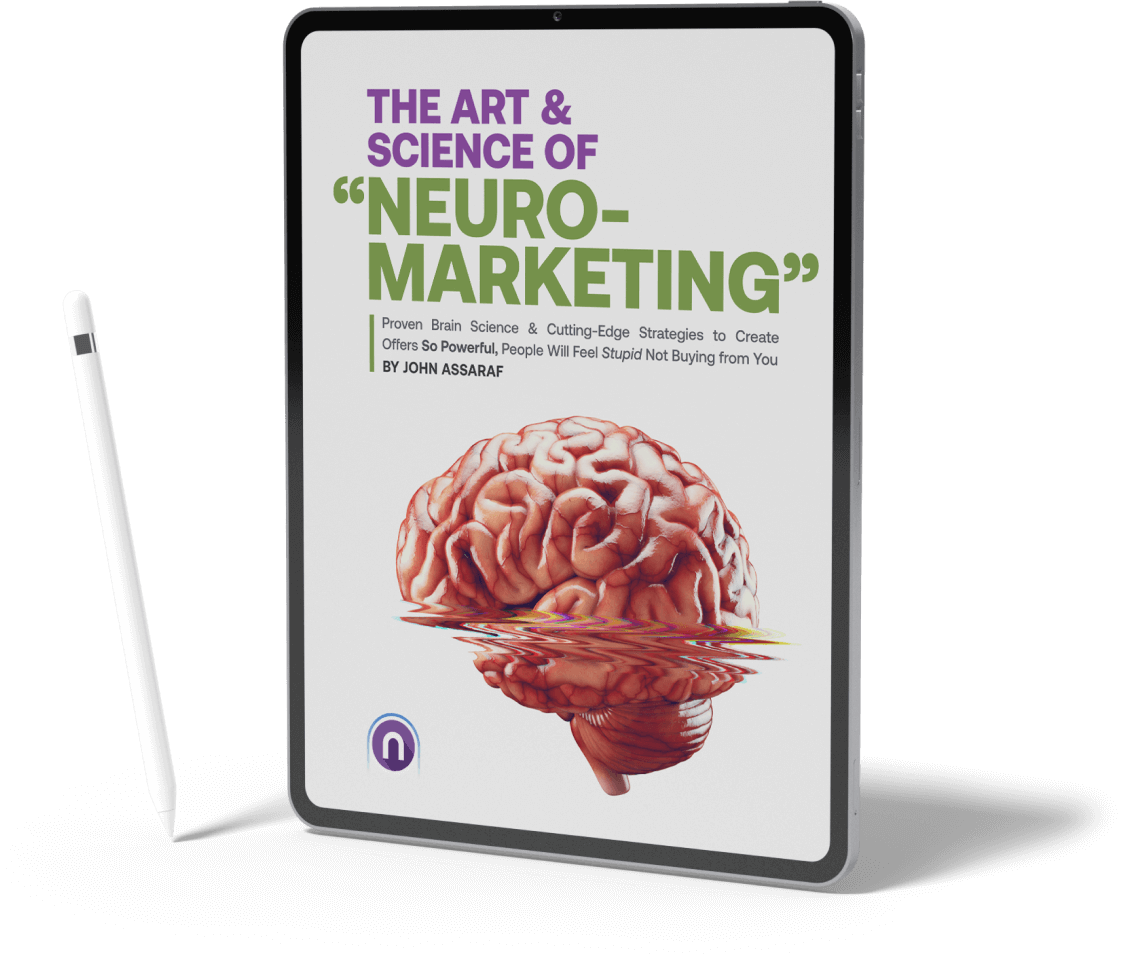 ---
"Can I use this ebook to grow my business?"
3 KEYS TO BUILDING A 6 OR 7-FIGURE BUSINESS THIS YEAR (!)

There are only 3 KEYS to creating a Million Dollar Business in 2023. Want to know what they are?

THE SECRET "HILL" SELLING METHOD

Want to sell, without actually selling? Dive into this unique way to close the sale indirectly...and get MORE people to buy your stuff!

POWER OF PERSUASION

If you're looking to build a tribe of loyal followers and a culture that creates 'sticky' customers, then do this...NOW!

THE UNUSUAL STORY OF MY FIRST MENTOR

And how it led to me building my first million dollar business and income faster and easier than I ever imagined...

THE HIDDEN "LAW OF ATTRACTION"

Want to earn more, while doing less? Dive into this unique way to attract more wealth and sales directly to your business...

BUILD YOUR EMAIL LIST WITHOUT A PRODUCT OR OPT-IN

Little hinges can swing big doors, right Sometimes doing the SIMPLEST things lead to the best results. You can use this one strategy to suck in customers like a vaccuum - no product or fancy funnel required!

WORST CASE SCENARIO

Feel like things aren't going well in your business? Backed into a corner? There are ways to DEFUSE just about any challenge or 'crisis'...

ARE YOU FOCUSING ON THE WRONG THINGS?

Don't fall prey to this sneaky business killer. Instead, zero in on THIS...

PROBLEMS OR SOLUTIONS?

Which do you focus on in your Marketing & Paid Advertising campaigns? Your answer says a LOT about who you are, and your business...

PLEASURE VS. PAIN

How to push past your roadblocks and sticking points once and for all...so you can FINALLY build the MILLION DOLLAR BUSINESS & LIFE you desire and deserve...
---
Inside Your FREE Copy Of:

THE ART & SCIENCE OF
"NEURO-MARKETING"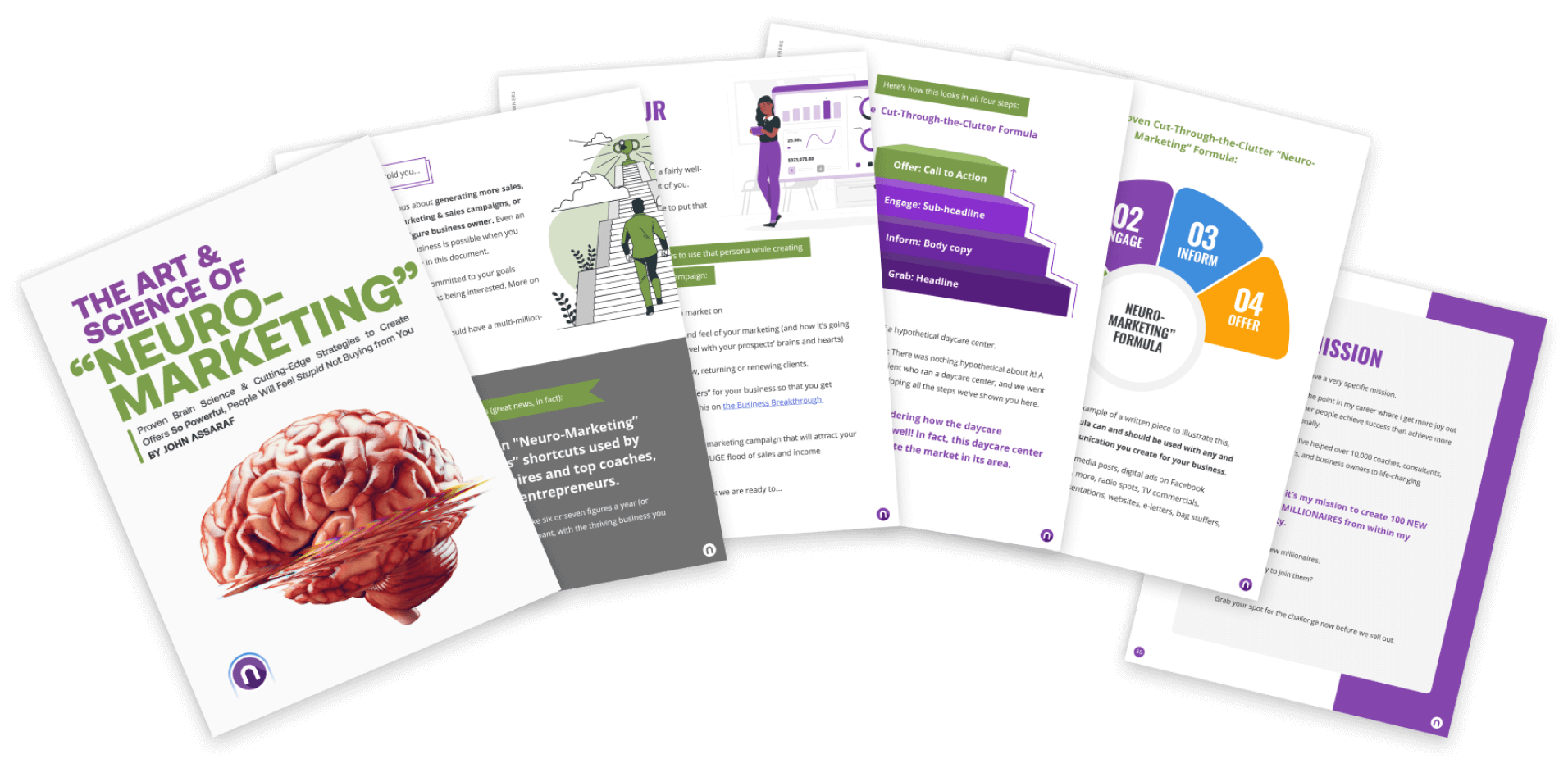 You're gonna LOVE this! This is just a taste of what you'll get
inside the new ART & SCIENCE OF "NEURO-MARKETING"
EBOOK...