Free three-day video course:

The Science Of Predictable Business Growth
When you download your copy of Flipping "On" The Trust Switch you'll also be signed up for our free three-day video course: The Science Of Predictable Business Growth
You'll discover...
The "Starbucks Secret" that allows you to outspend your competitors, bring more customers into your business, and create a reliable, predictable and scalable profit generation system that brings you back $2, $5 even $10 for every dollar you spend on your business!
How to create a brand that builds loyalty, creates loyal customers for life, and has word of mouth 'buzz' that spreads like wildfire.
Slight tweaks to your marketing messages that strike a deep chord with your customers and lower their natural buying resistance. You'll be amazed how excited and eager your customers are to buy when you try this one simple strategy.
How to get more customers faster and easier than ever. If getting more customers is a struggle, you'll love how fast this works.
How to create compelling marketing messages that grab prospects, shake them awake, and compel them to take action - right away!
The easy way to create an automated system that generates more consistent revenue - from the very first day you start using it.
And much, much more...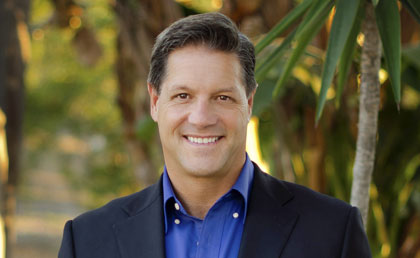 Hello, my name is John Assaraf.
For over 20 years I've helped business owners transform their businesses and grow from $100,000 to $1,000,000 and more. I want to share with you the system I have personally used to create seven different multi-million dollar businesses. It's worked for thousands of business owners and it can work for you too. Just click the orange button and enter your information and you'll automatically be enrolled in my new course.