Events that promise to help you increase your wealth are nothing new. But there are a few key distinctions to keep in mind as you consider whether Money2 Event is right for you…
#1 You'll get everything you need to create unstoppable financial success.
Most events teach only a portion of what you need to know. You might work on mindset, but you don't learn practical skills. More often, you learn money-making skills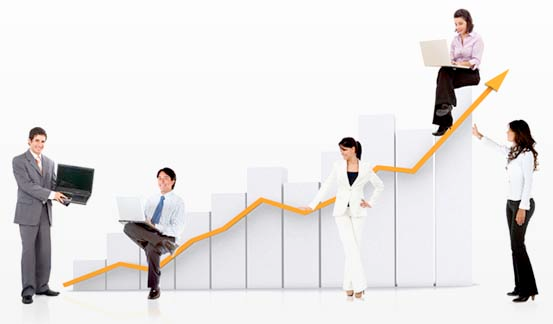 ... but don't cover investment or wealth protection strategies (nevermind addressing the foundational issue of mindset).
Only at Money2 Event will you master the key ingredients needed to achieve the next level of income and wealth - no matter where you're starting. And once you learn them, you'll be able to apply them again and again to continually grow your wealth.
#2 You'll learn scientifically proven, evidence-based strategies and technologies.
Neuroscientists have made amazing discoveries in the past decade about how to make our brains work better. We've learned that our brains can be retrained (no matter how old you are) - and which technologies actually work in a scientifically controlled experiments vs. which are as off-base and antiquated as bloodletting or ingesting mercury to ease constipation.
I have helped tens of thousands of clients around the world dramatically increase their personal and professional financial success, and earned millions of dollars in business revenue and personal income ourselves.
During Money2 Event, we'll compress decades of research, learning and discovery into 2 powerful, fast-paced days that will blow the lid off of whatever has been holding you back.
You'll master the inner game of wealth ... learning cutting-edge, scientifically proven technologies to shatter the limitations, beliefs, stories and excuses that are keeping you stuck ... replacing them with new beliefs and habits that will empower and enable you to your goals faster, easier and with less stress.
You'll also learn the right strategies and tactics (every single one of which is tried, tested, true and evidence based) to multiply your results faster than ever before. I've laid out exactly how to put the right systems, processes and people in place to explode your personal or business revenues and profits, keep everything running smoothly whether you're there or not, and drain away the financial stresses by skyrocketing your income in the next 12-18 months!
#3 You'll walk out the door with your personal success blueprint ready to take action.
With most events, you go home with a ton of notes and inspiring ideas about what you want to accomplish. You're excited to get started ... but first you have to take time to review what you learned. Then you have to prioritize your goals. And then figure out what to actually do.
Money2 Event is structured to move you into action immediately. Armed with a new mindset, SMART goals and a 90-day action plan ... you'll be ready to go the minute the event concludes. And you'll have access to the ongoing support you need to move through roadblocks and maintain your momentum via our online Money2 private community
Working one-on-one with me is $35,000 a day or $5000 an hour. You will gain access to me for 2 full days to pick my brain and help you leave with the exact plan for your financial success.
Invitations to this event are being sent to more than 120,000 people, and seating is limited to just 100 smart people who act fast.
To ensure that you get access to this life-changing information (which may never be repeated - I haven't decided if we'll do Money2 in 2020) ... lock in your spot now. Don't wait... now is your chance!

P.S. Remember, you're fully protected by my Unconditional "First Day" Guarantee! Participate in the first day, and if you don't agree that the event lives up to your expectations, simply notify my staff. You'll receive a full refund - no questions asked. And you'll get to keep all of the bonuses. You have nothing to lose and everything to gain - lock in your spot now.
P.P.S. In addition to making sure you have all the right strategies to implement, every human being has been conditioned by their past thoughts, beliefs and habits to earn a certain income and achieve a specific level of wealth, based on their hidden mental financial blueprint. By resetting your "Financial Thermostat" for the wealth you desire and deserve ... you can be free - faster and with less effort than ever before. Let's do this together!