Knowing that procrastination isn't a time management problem, but rather an emotional and mindset issue, should set off some ah-has.
This is the reason all of your efforts to crush the procrastination habit in the past haven't worked. Making lists, developing discipline, buying new planners and organizers, setting timers and checklists all fail because they don't address the root cause of procrastination.
Real, lasting change comes from retraining your brain to deal with those negative or disempowering emotions and feelings before your procrastination even starts.
It all comes down to neuroplasticity...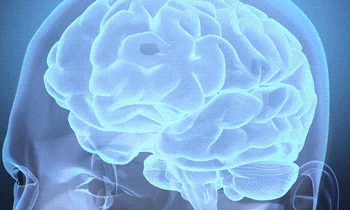 It's a big word, but a simple concept: neuroplasticity is the brain's ability to change itself through new neural connections, based on repeated actions.
Scientists used to believe the brain became "hard-wired" after just 2-3 years of life. Now, we know that isn't true: the brain can change its structure based on how you use it — basically, the brain is just another muscle you can work out and mold.
Think about it this way: when you hear the word "cow," "milk" probably springs to mind. The word "cherry" likely does not. But if you were to repeat the words cow and cherry together every day, the two will quickly become linked in your mind.
And your brain can do that for all kinds of connections, as long as you utilize techniques that target a particular goal. Stroke patients have used specialized neuroplasticity techniques to recover from partial paralysis. Meditators have grown their grey matter and shrunk their amygdalas just by being mindful.
And you can rewire your brain to stop procrastinating using neuroplasticity… precisely, using Inncercises.™
What are Innercises™ ?
Innercises are a set of neuroplasticity techniques that are specifically designed to stop procrastination in its tracks.
This cutting edge set of techniques and tools will teach your brain how to break all your negative habits of thought, perceptions, and behaviors. Once you've discovered your root cause of procrastination, you'll just need to make a 20-minute commitment per day to change how your mind works.
And this method isn't just a bunch of hocus pocus "brain games" we came up with over lunch. It uses a proprietary combination of scientifically studied methods, including: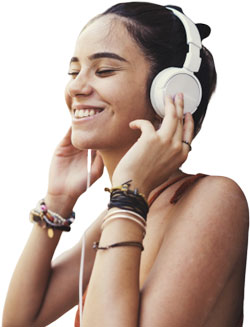 Brain Activation Sound Technology
Guided Imagery & Visualization Techniques
Metaphorical Stories
Precision Affirmations / Positive Self-Talk
Reframing & Anchoring Techniques
Subliminal Messaging
Meditation
Mindfulness
Self Acceptance Training
Cognitive Dissonance Reduction
Cognitive Priming Techniques
Cognitive Behavior Therapy
New Habit Formation Training
Neural Re-scripting Techniques
Mental Contrasting Training
Mindset and Emotional Mastery Training
Guided Hypnotherapy
Let Me Introduce You to the Brand New...
Winning the Game of Procrastination

Each level of the All New Winning The Game of Procrastination Program comes with a Powerful Innercise Brain Training Audio, a Knowledge and Skills Video, Worksheets and a few surprise bonuses.
Here's what inside each level: