Transform Your Fears into Your Fuel for Success!
Retrain your brain to conquer your greatest fears with the latest evidence-based technologies and methodologies from cognitive neuroscience and psychology.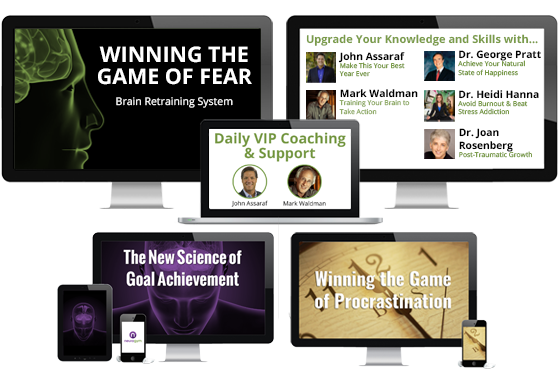 If you have ANY fear, like these,
this program is for you:
Fear of failure
Fear of success
Fear of looking foolish
Fear of public speaking
Fear of loneliness
Fear of the unknown
Fear of rejection
Fear of poverty
Fear of being unloved
Fear of disappointment
Fear of being judged
Fear of change
Fear of being ignorant
Fear of taking action
Fear of being ashamed / embarrassed
and many, many more
AS SEEN ON: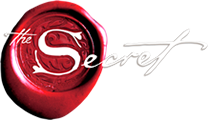 Regular Price

$3,935.00


For just $497 here's the training that you'll receive access to: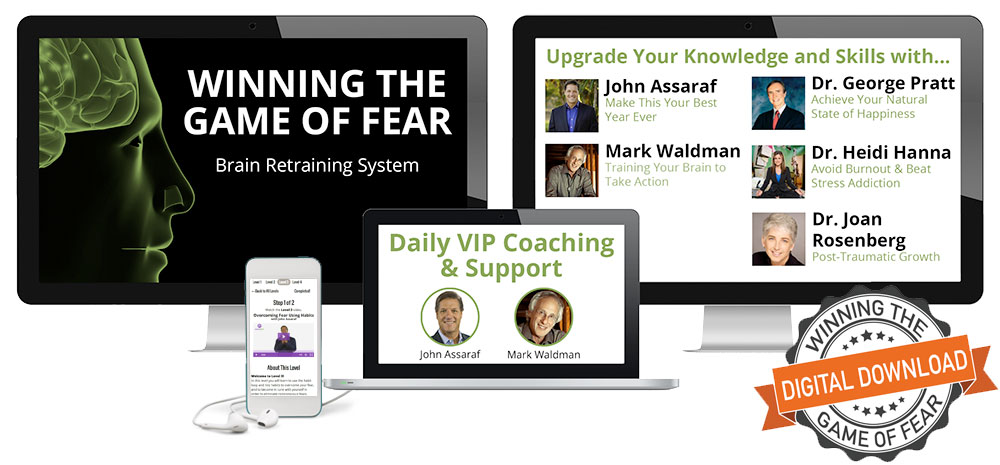 Winning the Game of Fear Brain Retraining System
(Value $997)
How to use the scientific 4R methodology to process your fears so they no longer hold you back,
What empowering questions to ask yourself that eliminate conscious fears,
Why visualization is a powerful tool to reframe any fear you may have to use it to your advantage, and
What fear of success really is and how to kiss it goodbye forever!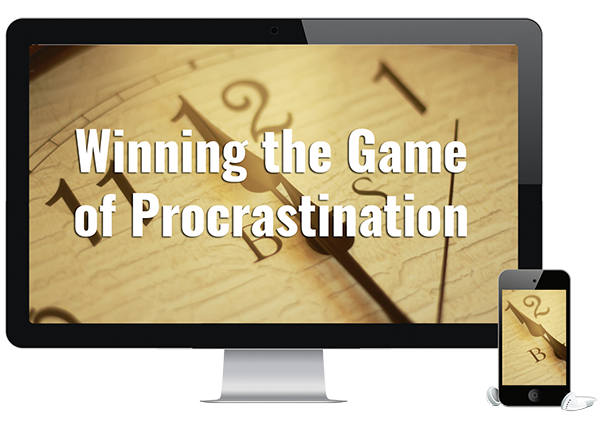 Winning the Game of Procrastination
(Value $497)
Combining the most effective evidence-based techniques with the most current scientific methodologies, you'll:
Identify what's really causing you to procrastinate (it's not what you think!),
Uncover the skills and strategies to retrain your brain to take action and stop self-sabotage,
Change your beliefs about your ability to get things done, and
Leave behind any resistance so you can move forward toward achieving your goals.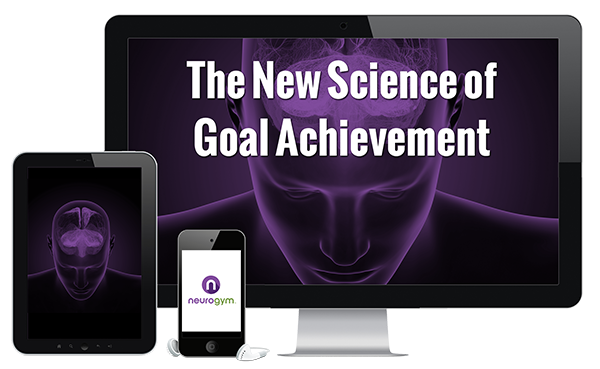 The New Science Of Goal Achievement
(Value $197)
This video training will help you:
Discover the neuroscience behind goal achievement,
Uncover why just having a vision and setting goals is not enough to achieve them,
Reveal how your beliefs, habits, and emotions affect your ability to achieve your goals; and
Stimulate the motivation circuit in your brain so it's easy to take action.
Act Now and Get These Bonuses: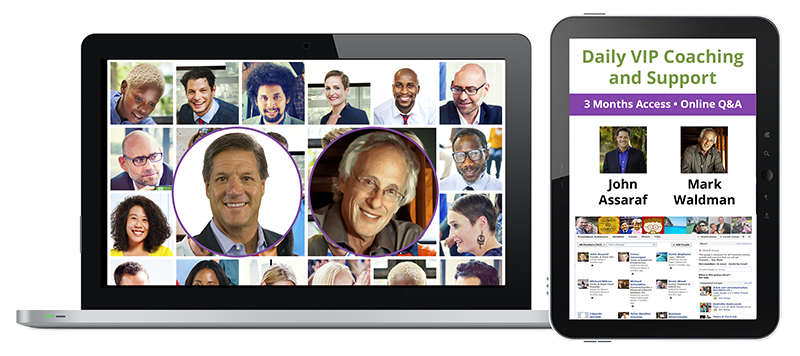 3 Months of Daily VIP Coaching & Support
(Value $975)
Get immediate complimentary access to 3 months of daily coaching and support from John Assaraf & Mark Waldman in our VIP online community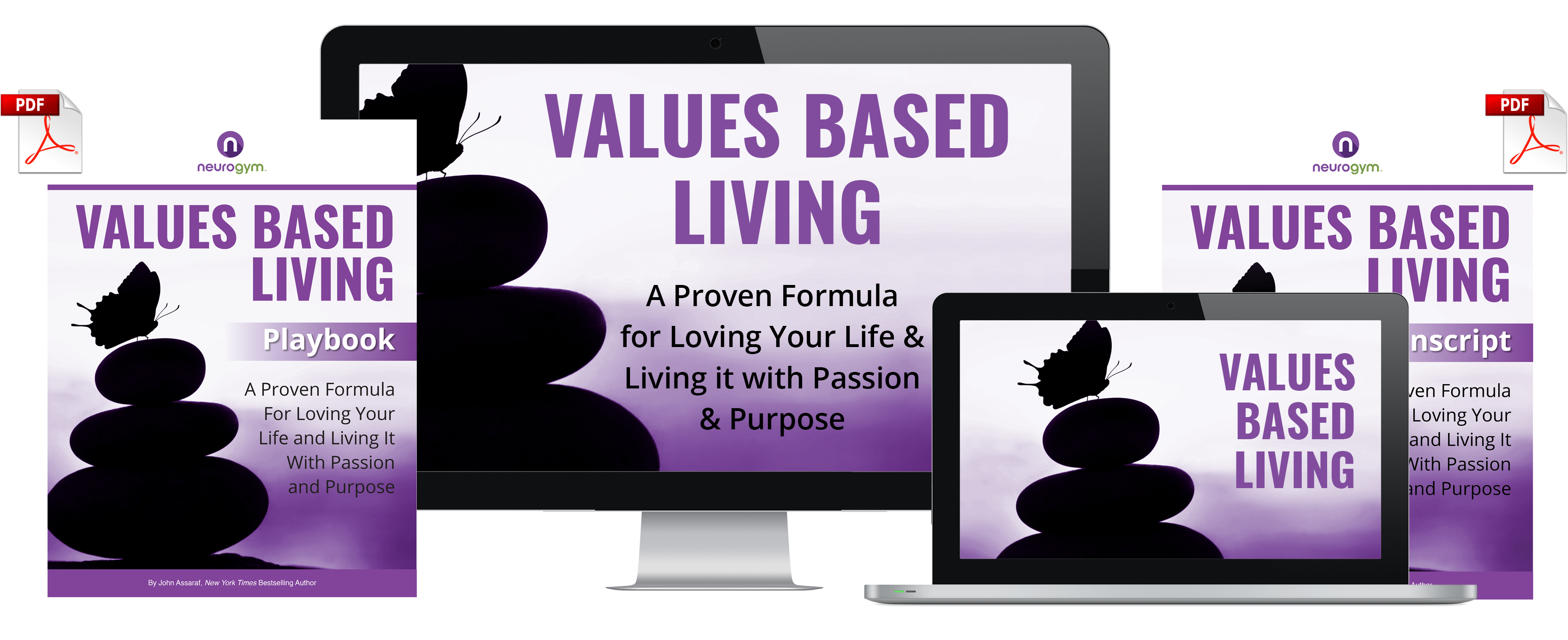 Values Based Living
(Value $197)
Discover how to make your daily decisions align all your actions with your highest, most important values so you can live with purpose and be the happiest and most focused you've ever been.

3 Brain Boosting Innercise® Audios
(Value $97)
These audios will retrain your brain to achieve peak mental clarify and focus, use your whole brain to solve problems and even boost your immune system for optimal health.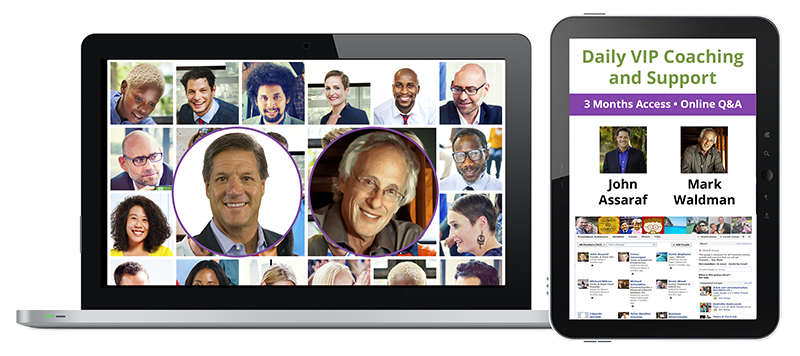 3 Additional Months of Daily VIP Coaching and Support
(Value $975)
Pay in full today and get 3 extra months of coaching and support from John Assaraf and Mark Waldman
See what current NeuroGym clients have said about Winning The Game of Fear: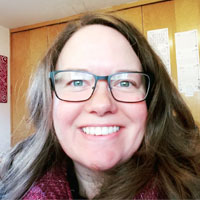 WTGFear has really forced me to stare my fears in the face (instead of avoiding them) and move them out of my way for good! I had started a new business in 2018 (in addition to my current home-based business) and am now moving past some fears that have truly stopped me from being successful at all in this new business. The exercise in level 3 to complete one small action step daily towards a big, scary-for-me goal has created momentum in this new business! I had set the small goal to contact only one person daily and I have been contacting 5-6 daily and getting amazing responses! Thank you John, Mark and the incredible Neurogym team for continuing to create and upgrade amazing programs for success!
-Kirty L.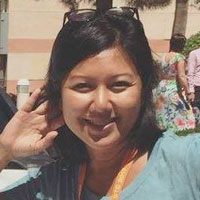 I just want to share my experience driving on a freeway…driving has been my major, major obstacle to many things. I feel so paralyzed because I was too afraid to drive. And today I drove myself from home to the DMV and the feeling is great because usually before when I left home there was a huge anxiety at the back of my shoulder and at the back of my head. It paralyzed me, making me feel so tired and so fatigued.
Now that I'm on level two of WTGF, I feel more at ease. I feel light and free when I drive on the freeway. So, congratulations to myself! Thank you John for your program. I love it and I look forward to driving more!
-Sofia I.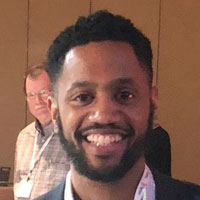 Trebling. Shaking. Loss of breath. Tightness in my chest.
All of these were symptoms I had when speaking or presenting to people in group settings.
Now I'm on the final days of WTGF and I just completed the best presentations of my life to members of my sales team. I was cool, calm, confident and delivered it exceptionally well. I was also told I am top 3 in our global organization for winnable sales opportunities this year; a first for someone who is only six months into the role.
WTGF helped me with confidence, focus, and diminishing my attachment to perfection. Visualizing scenarios with questions like "what if it all goes right?" has greatly impacted the way I look at tasks and how I complete them.
Thanks again to John and team for all the excellent work you've done. I continue to have breakthrough after breakthrough with your products and help.
-John W.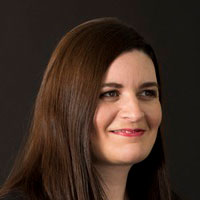 Feeling on top of the world. Day 40, final day of WTGOF. Achieved my first journey goal of signing up my first 4 clients today, 4 months ahead of plan and 4 times more revenue than planned! Loving the number 4!!
I know for a fact this wouldn't have happened without taking WTGOF, the amazing and inspiring John Assaraf and NeuroGym team and all of you in this community. THANK YOU. LIFE CHANGING!!!
-Jo B.