April 24th & 25th San Diego, CA
The Money2: The Neuroscience of Financial Success Event is limited to a small group of people who are serious about getting results and want to get their income on the fast track.
It is a "workshop" type of setting, getting one on one time with John Assaraf to work through the details of your specific issues and making sure you have a fast, smart and safe blueprint to follow to your financial success!
You will be set up to become the empowered person you deserve to be and help you break through your financial glass ceiling.
Your brain will start working to ACCOMPLISH your financial breakthrough and success, instead of fighting you and holding you back.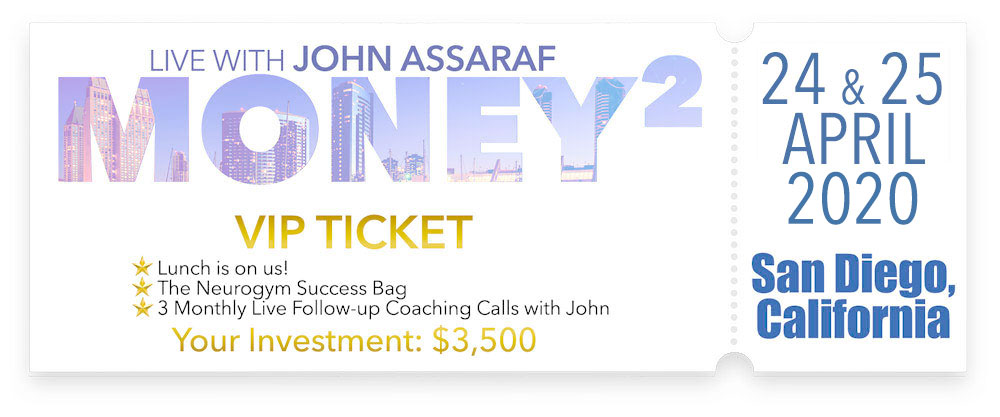 "John, your program absolutely works! I followed the principles you teach and immediately achieved the success I desired and believed I could achieve: $1 million increase to my net worth in less than one month! Thanks so much for helping me re-focus, re-charge the will to succeed, and for supplying me with the tools to do so in one week! This is the best program I've ever seen!"
— Scott E.
*individual results may vary